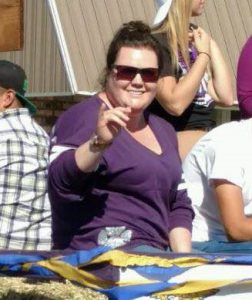 Family: My parents live in Clements along with my brother, who is attending MJC, and my sister, who is finishing her senior year at Utah State University. The rest of my family is located throughout central California, with a concentration in Dos Palos, where my mom's side farms.
School: Denair High School
Subject taught: Ag Earth Science, Ag Biology, Ag Leadership, Floral Design 1 & 2 and Intro to Ag
Experience and education: This is my first year teaching high school. I got my bachelor of science degree in agricultural communications from the University of Wyoming and my master's in agriculture education from Cal Poly.
Why most inspires you about teaching? I am so inspired by students when they get excited about the material we're learning. It's a fantastic feeling to have them energetic about it because the energy is kinetic in the classroom. When one gets excited, the rest do, too. ← Continue Reading "Denair High School Sober Grad Nite Fundraiser Next Tuesday Evening"