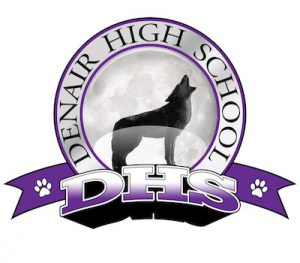 The Two Denair High wrestlers gained valuable experience, their coach believes, before they were eliminated at last weekend's Sac-Joaquin Division V meet in Delhi.
Cody Martinez (126 pounds) and Quentin Parker (160) both were first-time qualifiers for the Division V meet.
"They were competitive in their weight classes," Coyotes Coach Jorge Ruelas said. "They succeeded in experiencing a new competitor that they will be able to visualize in their training for next season."
Martinez, a freshman, was pinned by Hughson's Trace Huber in his first match. Huber went on to qualify for this week's Masters meet in Stockton.
Martinez bounced back to pin Michael Alcoriza of Argonaut in the second round, but then got pinned himself by Josh Stubbert of Big Valley Christian in his third match.
Parker, a junior, was pinned by Bryan McCoard of Golden Sierra in the first round. He got a bye in the second round, but lost by technical fall (trailing by 15 points) to Jacob Giles of Bradshaw Christian in his third match.
"The Division V tournament was a good experience in that it allowed each wrestler to extend their knowledge and push themselves physically and mentally," Ruelas said. "It also showcased different styles of wrestling they were not previously exposed to within their own division."
Share this: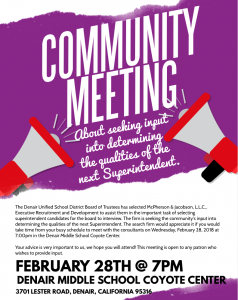 The Denair Unified School District Board of Trustees has selected McPherson & Jacobson, L.L.C., Executive Recruitment and Development to assist them in the important task of selecting superintendent candidates for the board to interview.
The firm is seeking the community's input into determining the qualities of the next Superintendent. The search firm would appreciate it if you would take time from your busy schedule to meet with the consultants on Wednesday, February 28, 2018, at 7:00 pm, in the Denair Middle School Coyote Center.
Your advice is very important to us, we hope you will attend! This meeting is open to any patron who wishes to provide input.
Share this:
---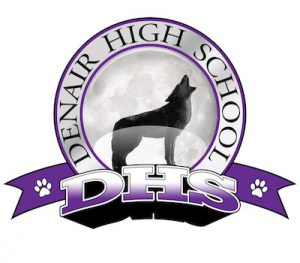 The Denair High School boys basketball will open the Sac-Joaquin Section Division V playoffs Wednesday night in Tuolumne City against Summerville. Tipoff is at 7 p.m.
It is the first time the Coyotes (13-12 overall) have qualified for postseason since 2010-11. Denair finished second in the Southern League with a 9-3 record, losing only to league champion Mariposa (twice) and third-place finisher Le Grand.
"Our goal was to play an extra game in February," said Denair Coach R.J. Henderson. "I thought this group had an opportunity. We have a good mix."
The Coyotes are seeded 11th in the 13-team Division V bracket; the Bears are No. 6. The winner will advance to play No. 3 seed Brookside Christian in Stockton on Feb. 23.
Denair has a little bit of history against Summerville (15-11), which finished fourth in the rugged Mother Lode League. The two teams squared off on Dec. 1 in the Riverbank Tournament, with the Bears coming away with a 44-30 victory.
"Our kids obviously have seen their kids. We didn't shoot it very well that night," Henderson said. "They're a plodding team; very strong inside. They're bigger across the board. They were able to dominate on the offensive glass that night though they didn't shoot it well either."
The Coyotes have made great since December. With only two seniors on their nine-man roster, the experience the younger players have gained has boosted their confidence – and it shows in the results. Denair was 4-9 in the preseason, but began to apply some hard-earned lessons when the league schedule began in January.
Led by first-team all-SL players Drew Pritchard (15.2 points per game) and Steffin Winston (15.1 ppg, 11.6 rebounds per game), the Coyotes held their own the first time through the league, then caught fire and won five out of their final six games.
"They're definitely peaking at the right time," Henderson said of his players. "We're not a nervy bunch of kids. I think some of them actually play better on the road."
He expects Denair will travel well next week with at least one rooters' bus already scheduled to take excited students to Summerville. But beating the Bears will take more than full-throated fan support.
"They have two big 6-foot-4 lefties. They look like a football team out there, but they play basketball," Henderson said. "I do think it's the best matchup for us. … It's a tough task, but it will be fun. It's nice to have a couple of days of practice ahead of time."
Henderson said it's no secret what the Coyotes need to do Wednesday to pull off an upset.
"We have to limit them to one shot and we're going to have to make shots. We'll have to hit eight to 10 threes this game," he said. "Our guards are going to have to shoot real well. … Our kids are excited. We want to get greedy and play another game."
Share this: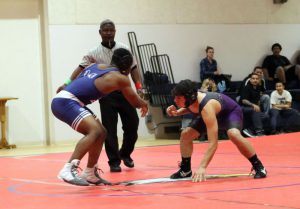 Two Denair High wrestlers qualified for this week's Sac-Joaquin Division V meet.
Cody Martinez (126 pounds) and Quentin Parker (160) both finished third last Saturday at the Southern League Championships at Orestimba High in Newman.
Martinez, a freshman, was 4-3 during SL dual meets before finding his rhythm last weekend.
"Cody is quick with the way he maneuvers out of being gripped by his opponent," praised Denair coach Jorge Ruelas. "He uses his strength and endurance to establish his advantage and then executes either a pinning combination or moves that give him points if his opponent is not easily pinned."
Parker, a junior, also is a first-time qualifier for the Division V meet. He was just 2-5 during the dual meet season, but also displayed some of his best wrestling at the league meet.
"Quentin is methodological when he is on the mat," Ruelas said. "He looks for the appropriate opportunity to attack while using proper defensive techniques waiting for the right opportunity to pin his opponent."
The Division V tournament will be contested Friday and Saturday at Delhi High. The top four in each weight class advance for the Masters meet Feb. 23-24 in Stockton.
Share this: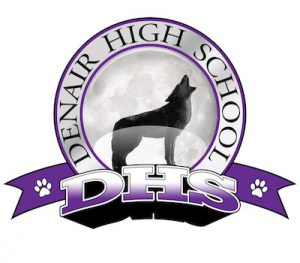 The hard work invested by teachers and administrators to increase the quality and breadth of education at Denair High recently was recognized by independent evaluators with the longest accreditation any school can receive – six years.
The decision was announced in a Feb. 5 letter to Denair Principal Kara Backman from the Accrediting Commission for Schools of the Western Association of Schools and Colleges. The six-year accreditation period – instead of a shorter term – is a powerful endorsement of the strides taken just in the past two years at Denair High.
"The DHS community, which consisted of staff, students, parents and guardians, banded together to write a document over 100 pages about DHS," Backman said. "It was an 80-week process that produced a document about all of the rigorous academic and extracurricular activities we have to offer at DHS."
The WASC committee spent three days on campus last fall visiting classrooms, interviewing staff, evaluating programs and assessing the learning culture. As it does at every school, the committee was focused on asking and answering two key questions:
How do you know that all students are achieving based on your schoolwide student goals and academic standards?
Is the school doing everything possible to support high achievement for all its students?
Committee members found much to like at Denair. In particular, they cited these areas as strengths:
Areas to celebrate:
Revitalization of School Culture: They cited the behavior and happiness of students, the decrease in the rate of student suspensions and tardiness, and the satisfaction of teachers, measured in part by lower absenteeism.
Emphasis on Data-driven Instruction: In May, Denair High implemented a testing program from the Northwestern Evaluation Association that provides an earlier warning of students who may be falling behind in a particular subject. It is coupled with a Response to Intervention piece that provides additional academic and behavioral support to targeted students. In addition, the Pearson curriculum allows more data-driven assessment in core subjects like math and English.
Vision to Upgrade Technology and Blended Learning: Last year, the school added five Chromebook carts – each with 30 computers – that can be used in classes across campus. Students also have increased access to online textbooks, reflecting emphasis on blended learning.
Expanded CTE Program: Denair offers four Career Technical Education Pathways for its students to earn college credits – three in agriculture and the other in criminal justice. More than half the school's students take one or more of the 18 classes currently available. Backman said additional pathways could include nursing as well as hair care and cosmetology.
Continue reading "Denair High Earns Impressive Six-Year Accreditation" »