Mrs. Fitzgerald's Kindergarten Class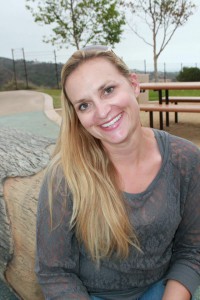 Welcome To DECA!
I have taught at Denair schools for 12 years. I grew up in Denair and attended schools here from kindergarten through 12th grade. I went to Westmont College in Santa Barbara and graduated with a bachelor's degree in kinesiology. I earned my teaching credential through California State University, Stanislaus, and went on to complete my master's in education there as well.
I love that as a kindergarten teacher I get to be the students' first experience with education in the school setting. I love to see when my students are excited about what they are learning and eager to keep trying when things seem difficult. My main inspiration is that the kids will have a love of learning and the confidence they will need during their next years in school.
Our Daily Tasks
The students in my classroom get to experience a wide variety of subjects throughout the day. We enjoy writing, reading and math everyday. We also have the opportunity to study Art, Spanish, Science and Physical Education.
Upcoming Themes and Activities
This Month
Farm Animals
Next month
We will be studying weather and the life cycle for the month of April.
Monthly Newsletter
March english
March spanish
Homework
Classroom Wishlist
playdoh
sanitizing wipes
paper towels
Future students of UCSB!
Thank you for all of the support you give to our students and classroom!
IMPORTANT DATES
February 29 - March 4th
Read across America week – dress up days
March 10th - DPSC meeting 6:00 pm room 3
March 18th- DECA Dance 6:00pm
March 24th- Easter Party- 12:30-1:30
March 25th No school/Good Friday March 28- April 3rd –Spring Break