PLEASE NOTE:
DCA Office will be Closed -
July 2 - 27, 2018
Returning to normal business hours on
DCA Open Enrollment
Registration Information
FOR RETURNING HIGH SCHOOL STUDENTS
Parent and Student need to report to the office
t
o complete re-enrollment documentation in the week of
JULY 30 - AUGUST 3
7:30 AM TO 4 PM
FOR NEW STUDENTS
Enrollment application can be
picked up
from the DCA office or District Office
8 AM - 4 PM
Orientation dates for
New HIGH SCHOOL Students & Parent
Wed. Aug. 1 10 AM or 1 PM
Thurs. Aug. 2 10 AM or 1 PM
Fri. Aug. 3 10 AM or 1 PM
PLEASE CALL 209-634-0917 FOR MORE INFORMATION AND FOR
A LISTING OF NEEDED DOCUMENTATION TO COMPLETE ENROLLMENT.
"Personalized Educational Opportunities"
---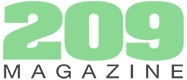 The students, their families and the faculty at Denair Charter Academy have long appreciated the quality of the personalized educational program available there. Now, the readers of 209 Magazine know, too. DCA was named Best Charter School for 2015 in voting by the readers of the magazine, which serves much of the 209 area code from Manteca to Turlock. There were 15 charter schools nominated, said Krista Messer of Morris Newspaper Group, which publishes the magazine. More than 44,000 votes were cast online between April 1 and May 15.
Denair Charter Academy is an independent learning program for students who do not wish or are not able to attend a traditional classroom setting. It combines academic rigor and high-quality instruction with the flexibility necessary to meet each student's unique educational needs.
[Read more at DenairPulse.com]
---
Diplomas Available
Students who completed Twelveth Grade and graduated within the years of 2004 to 2015 at Denair Unified School District, and have met all graduation requirements other than passing the CAHSEE, you are eligible to receive a diploma.
Students are asked to visit their former high school office to request their diploma. Should a former student be unable to pick up the diploma, someone else may do so on the student's behalf with written authorization. Diplomas will be released only after valid photo identification has been provided.
For further questions please call the high school offices
Denair High School (209) 632-9911
Denair Charter Academy (209) 634-0917
---
Office Hours

Mon-Fri
7:30am - 4:00pm
Mailing & Physical Address
3460 Lester Road
Denair, CA 95316
Phone
(209) 634-0917
Fax: (209) 669-9282