2017 Spring Enrollment will Close on March 10, 2017
We are accepting 2017 Fall Registrations
Please come visit us at:
---
Dont miss out, come purchase your
2017 DCA Yearbook
$20 Until Feb 28
$24.50 after Feb 28
Reserve your copy at the DCA Office
---
New and Exciting Classes to Choose From
If you love to work with wood, we got the class for you!!
Wondering how to place irrigation in your garden? We have Landscaping Class..
You love taking pictures and meeting people,
Join our Yearbook Club!!

Come and Join our PHAST CLUB, making the difference with tobacco prevention.....
Love to make a difference in the Community, then LOVE IN ACTION is for you!!
---
Registration and Orientation Information
Our office is open from 7:30 AM to 4:00 PM to assist you with the registration process. Parents will be given necessary school forms to review and complete.
Orientation is MANDATORY for BOTH parent/guardian and student to attend prior to students first day of school. Parents and students will be given school information and student expectations for a successful year at DCA.
ORIENTATION takes place EVERY MONDAY at 9:00 AM in ROOM 40
Please be prepared with current contact information, health needs and any other documentation that needs to be added to your student's school record file.
I look forward to meeting with you and your student.
If you have any questions please contact our office, 209-634-0917.
"Personalized Educational Opportunities"
---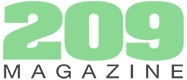 The students, their families and the faculty at Denair Charter Academy have long appreciated the quality of the personalized educational program available there. Now, the readers of 209 Magazine know, too. DCA was named Best Charter School for 2015 in voting by the readers of the magazine, which serves much of the 209 area code from Manteca to Turlock. There were 15 charter schools nominated, said Krista Messer of Morris Newspaper Group, which publishes the magazine. More than 44,000 votes were cast online between April 1 and May 15.
Denair Charter Academy is an independent learning program for students who do not wish or are not able to attend a traditional classroom setting. It combines academic rigor and high-quality instruction with the flexibility necessary to meet each student's unique educational needs.
[Read more at DenairPulse.com]
---
Diplomas Available
Students who completed Twelveth Grade and graduated within the years of 2004 to 2015 at Denair Unified School District, and have met all graduation requirements other than passing the CAHSEE, you are eligible to receive a diploma.
Students are asked to visit their former high school office to request their diploma. Should a former student be unable to pick up the diploma, someone else may do so on the student's behalf with written authorization. Diplomas will be released only after valid photo identification has been provided.
For further questions please call the high school offices
Denair High School (209) 632-9911
Denair Charter Academy (209) 634-0917
---
Now accepting Enrollment for
No Inter-District Transfer Required!!!
Kindergarten students must be 5 years old by September 1st, 2016
Kindergarten students must complete an Dental Exam prior to first day of school.
First grade students must complete a Physical Exam prior to first day of school.
** 7-12 Grade students need current Tdap shot.
---
Educational Opportunity...
On-Site Classes Available!
Cyber High Classes Available!
Tutoring Available!
Direct Instruction with Individual Appointment!
---
DCA Parent Advisory Committee
Meeting Dates- TBD
---
The Denair Charter Academy is based on the belief that each student can succeed and deserves an education that is rigorous and well defined. The Academy's approach to teaching and learning is to seek and match the student's educational experiences to his or her identified abilities, interests, motivation, learning styles, and demonstrated achievement. Denair Charter Academy provides personalized instruction through Individual Learning Plans so students can receive meaningful individual attention.
---